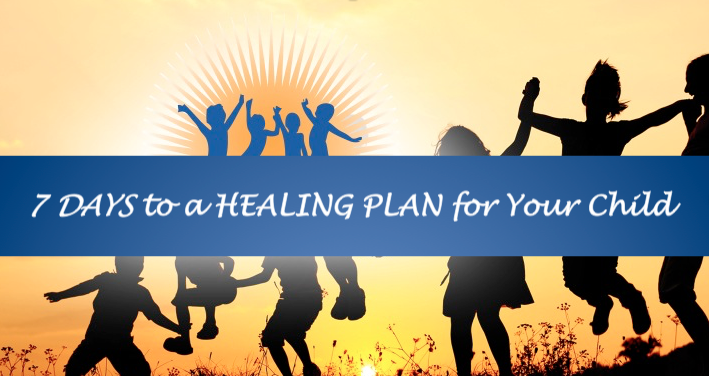 The program that empowers parents to plan and execute a healing plan for your child.
Our goal at the Healthy Family Formula is to educate, support, and empower parents to lead their families into health. With our steady stream of information that we put out, the next step for parents is to put what they know into action. But where to start?
Avoid overwhelm and confusion.
Find the support you need to make shift happen for your whole family.
Make a healing plan that works.
Now that you have all of this amazing information, what's next? We always aim not to leave parents overwhelmed with a lot of information, not knowing what to do with what you learn every day through your own research, the information we provide, and personal observation of your own children. So, Carla created a program that will help you to put into action all you have learned at the Children's Health Summit and more!
DAILY EMAIL SCHEDULE
Day 1 Introduction to Chronic Illness

The Situation

Chronic Illness Defined

Whole Child Wellness

Addressing Mind, Body, and Spirit

Functional Health and Wellness

Day 2 The Usual Suspects

External Environment

Internal Environment

Day 3 Creating Your Child's Health History

Testing and Assessments

Putting It All Together

Finding Professional Support

Day 4 Heavy Hitters for Healing

Treatment Options and Categories

Lifestyle Medicine

Quick Wins

Creating Your Healthy Home

Day 5 THE PLAN

Making the Plan

Sequencing and Priorities

Fine-tuning and Individualizing

Setting Goals, Realistic Expectations, and a Budget

Day 6 The Whole Family

Caring for the Caregivers

Don't Forget the Siblings

Teaching Your Child Self-Care
Day 7 What's next?
Supports
Next Steps
Revisiting and Retesting
Highly Recommended!
Benefit from a World-Class Education from Our Children's Health Summit 4: Preventing and Reversing Childhood Chronic Illness Bundled with The Plan and Save $40! Make sure that you have the information you need to develop a good plan for your child.