Brain and Sensory Foundations Course with Sonia Story Move Play Thrive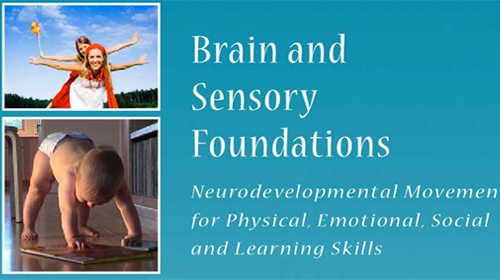 Help Your Struggling Child.
Access Keys to Effective Sensory Processing and Learning with the Brain and Sensory Foundations online training.
Watch your child's abilities flourish with life-changing neurodevelopmental movements (called Reflex Integration and Rhythmic Movement). Parents and therapists are saying these special movements are the "Ultimate help for sensory processing disorders."
Learn enjoyable, targeted movement activities and playful games for helping children reduce anxiety, control impulses, focus and learn.
Neuro-movements are innate movements that babies do in the womb and early infancy. They literally grow the brain and sensory systems! These calming, transformative movements mature the brain and are effective for all ages.
Use these neuro-movements for promoting:
Calm sensory processing
Sleep
Emotional regulation
Speech
Balance, Strength, Coordination
Reading, Writing and Math skills
See 3 min video of children, parents and therapists using these tools!
With enrollment in Brain and Sensory Foundations you receive:
Online, video-based movement instruction available 24/7
Course Manual, 99 page hardcopy, with color photos and instructions.
Live, online group Q & A sessions, recorded for easy access.
Phone and email support
Perfect for everyone with busy schedules!
The Brain and Sensory Foundations course is excellent for parents, foster parents, OTs, OTAs, PTs, PTAs, SLPs, Vision Therapists, counselors, social workers, educators, yoga and massage therapists, trauma specialists and caregivers.
1.2 AOTA CEUs* awarded for Occupational Therapists completing course.
*The assignment of AOTA CEUs does not imply endorsement of specific course content, products or clinical procedures by AOTA.