The Children's Health Study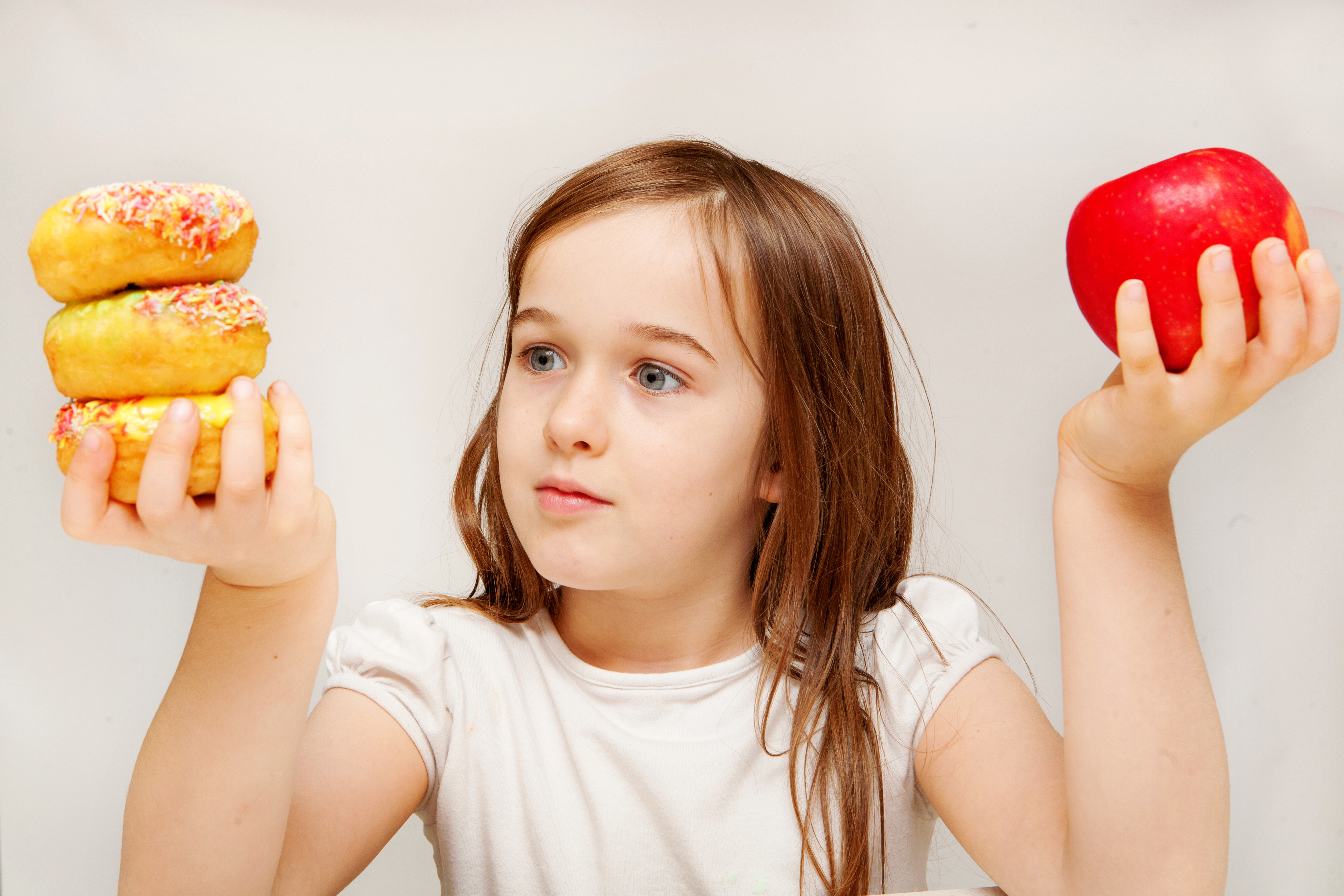 How to Get 1000s of Pounds of Vegetables Into Your Kids for Free!
For several years, now, I have been searching for a whole foods supplement or multi-vitamin that I can get behind that is clean and free of allergens.
The other day, I was excited to talk to an acquaintance about purchasing a tower garden (that allows you to grow a garden inside using only water and seeds) for my family (learn more here). I had been very interested in doing this ever since one of you parents told me about them after our first Children's Health Summit. Soooo cool!
I had interviewed Joel Salatin about farming and spoke a lot about nutrition during that summit (listen to Mira and Jayson Calton's interview here). Anyway, I thought our conversation was going to be about the tower garden and how I could share them with you folks, but they started to tell me about a nutritional support product made from whole foods. OK, yeah, shifting gears…
They knew their stuff, talked about gut health and enzymes and the sad state of our food supply, how our kids are not getting the nutrition they need although their parents try very hard, and on the flip side, how super nutrition can prevent illness, increase mental clarity, correct behavioral problems, and alleviate unpleasant symptoms. And I personally know that nutrition can even reverse disease (more about that in the nutrition article).
Needless to say, I was onboard with all of that as these are the things that I write about every day, but I got really excited when they mentioned the Children's Health Study!
My ears perked up!
Children's health, did you say?
Study, did you say?
The mama and the geek in me were at the edge of our creaky chair.
So, here is the really great part! When you enroll your child into the Children's Health Study, your children receive FREE nutritional support products! You only need to purchase your own in order to sponsor your child to receive their supply for FREE for up to FOUR YEARS! They only ask that you give them feedback to add to their extensive research on the health benefits of supporting children's health through their nutritional support.
So, in  essence, the program is a 2 for 1 deal!
Me? I LOVE contributing to this kind of research – the research that will put more clout into our efforts to prove that lifestyle medicine is where health is at.
Some of the Children's Health Study stats after one year of taking the nutritional support: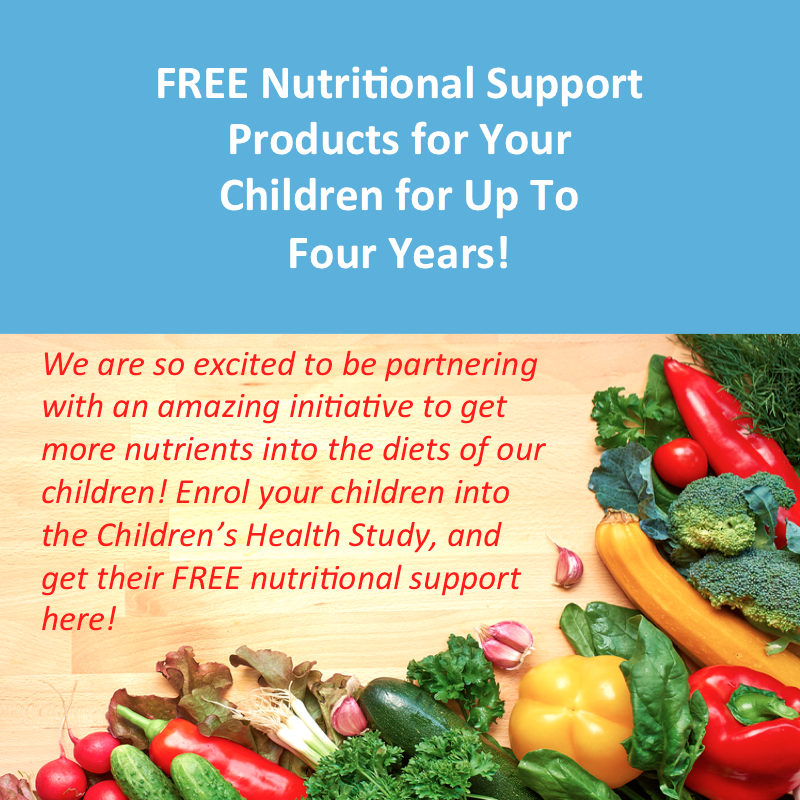 56% were taking fewer over-the-counter and/or prescription drugs
60% were missing fewer days of school
61% were eating more fruits and vegetables
66% were visiting the doctor less
71% were consuming less fast food and soft drinks
71% were drinking more water
89% were more aware of their health
96% were reaping a positive benefit of some kind
Why this study and the nutritional support pass my test:
The product is not synthetic
It is packed with vitamins, minerals, and other nutrients
It doesn't require juicing (which is awesome but only sustainable if you are a single unattached person with access to fresh organic produce every day with about an hour to wash produce, juice it, and clean the juicer…so, for a busy parent, maybe on weekends, but not realistic during our busy weeks!)
It is not a multi-vitamin but nutritional support made from whole foods
It helps parents to overcome barriers to providing their children with ample nutrition, which are:
-time
-money
-access
-inspiration
-adequate nutrition in the food available
I am very picky and want the best for you and your family, so I have done my homework before promoting this study so that you can make sure that the nutritional support meets the requirements of your individual families.
So here are some details:
The product cannot claim to be organic because, although many of the farms they buy from are organic, and none of them spray their crops, not all of them are certified organic. Therefore, the product would not be able to claim organic status.
The products are dairy free, and many of their products are gluten-free. Yay for those of us with issues! However, their capsules are not gluten-free as they contain trace amounts of gluten. So, if you are strictly gluten-free, are celiac, or have non-celiac gluten sensitivity, I would not recommend taking the capsules and would look to their gluten-free options.
Outside of the Children's Health Study, there are also other products available that you may really enjoy, but I am a HUGE proponent of using nutritional support that is as clean as possible without added sugars and binders. Although their ingredients check out, and they by no means load up their products with refined sugars, my own family will be sticking with the gluten-free, dairy-free, sugar-free products while participating in the Children's Health Study. We need to stay low on the sugars, and all of my family members have gluten sensitivities, but your family may not. In other words, there is a lot available to you so that you can enjoy as much or as little as you like!
I always check the labels of the products we use and then call the companies to get further information because the laws and regulations don't always protect us, or the manufacturer doesn't always tell us what we need to know. It was very easy to get this information from the folks conducting the Children's Health Study. I encourage you to call them if you have any questions, as well.
The company conducting the study is an MLM (multi-level-marketing) company, and I am completely OK with that. To me, it doesn't matter how people are able to access the things they need – in a store or recommended by a friend. I am always excited to hear about things that might benefit me and my family from someone I trust. Therefore, I opened up my own account so that you folks can have access to the Children's Health Study (just click on the tab on the top of the page that says Children's Health Study).
Yes, there are a handful of other nutritional products out there that are decent, but what I am really excited about with the Children's Health Study is that our children have the opportunity to get some quality nutritional support for free, and that, at the same time, we can contribute to the growing body of evidence that nutrition heals, protects, and vitalizes. What we do regarding our own health will help to create more opportunity for others to become healthier, as well. It is the most important part of our mission at the HFF.
Therefore, I am ALL OVER the Children's Health Study (just click on the tab on the top of the page that says Children's Health Study) and plan to have my children among the 96% of the kiddos who reap significant health improvements from gaining the proper nutritional support. It can only serve to improve all of the lifestyle efforts my family is making to be more whole, vibrant, and fulfilled.
I am very excited to be partnering with the study to bring your family some serious nutrition. Check it out (just click on the tab on the top of the page that says Children's Health Study), read all of the labels before you buy, and if it checks out, try it, yourself. And be sure to let me know how it changes the landscape of your family's health! I can't wait to see what transpires for you!
Join us in the study (just click on the tab on the top of the page that says Children's Health Study), and feed your children thousands of pounds of veggies, greens, and fruit for free!
Save
Save
Save
Save
Save
Save
Save
Save
Save
Save
Save
Save