Essential Oils for Family Health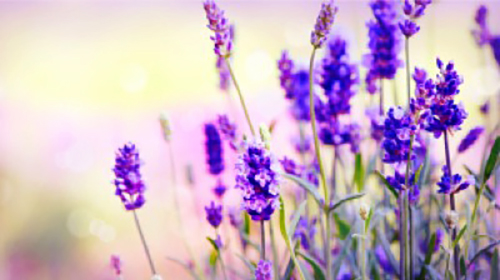 For years now, I have been a health information junkie! I have incorporated many wonderful and fascinating therapies, strategies, and healing modalities that have enhanced my family's health and/or taught us something about ourselves and how to become more whole, healthy, and, well, functioning.
One of the most profound medicines I have added into my Mama's First-Aid Kit is the use of essential oils (EOs), or as some call it, aromatherapy. At first, I thought, how nice, if you smell a pretty scent, you feel better. I would diffuse the oils and enjoy the fragrances (which, in and of itself, is reason enough to use them), but I had NO CLUE how profoundly these oils were affecting my family's health for the better. I didn't know the physiology behind why they affect the body the way that they do.
As I experimented and read and dabbled in oils through making lotions and potions for my daughter who had eczema and started to hear more about how people used them for deeper, more serious issues such as cancer and yeast overgrowth, I finally came to the realization that these oils were actually real botanicals, concentrated extracts of medicinal plants that our bodies can use as fuel, medicine, and food; that they are powerful agents in giving the body what it needs to get and stay healthy.
Each oil, just like each food or herb on the planet, has unique properties and can do everything from providing anti-viral, anti-biotic, astringent actions against virtually everything that can threaten to invade your body to nourishing your body with the right components it needs to do its work. Oils both balance and protect.
I learned that using essential oils is much more than the term "aromatherapy" implies. They are not just things that smell good. When an oil is ingested, whether it be through your olfactory senses (yes, you eat what you smell, sorry to tell you!:), your food or water, or your skin, they do a little dance with your body chemistry to make shift happen where it needs to. This is why lavender and roman chamomile will help you get a better sleep because they help to calm the nervous system. This is why tea tree is excellent for household cleaning because it can kill bacteria. This is why citrus helps alleviate depressive moods because it stimulates the body and uplifts.
Essential Oils become a positive catalyst in balancing your body chemistry. Very cool! And powerful stuff!
Benefits?
The benefits of using oils are vast and many. If you can think of an ailment, chances are that there is an essential oil that can help. And the beautiful part is that essential oils are very safe when used correctly, so using them with children is easy, effective, and gentle. And when you have kids who don't always want to take a supplement or meditate or drink herbal teas, the use of essential oils becomes another way to get some goodness into your children, some alleviation of their health complaints, some healing action.
Our journey with essential oils has been a 12-year-long journey, and I feel as if we have only just begun, as this gift of nature has become one of the tools I will continue to use to keep myself and my family well.
If you are interested in more information about how to use oils in your home and/or want to find out how to get these oils for your family, come on over and download your FREE Top 10 Essential Oils for Families PDF where I go through the top oils that are safe and effective to use with children for the most common childhood ailments. Learn how to easily use essential oils to improve sleep, clear troubled skin, reduce anxiety, alleviate depression, improve breathing, the list goes on and on…and on…even to clean and freshen your house!
Love nature, and let nature love you.