Family Health Revolution Podcast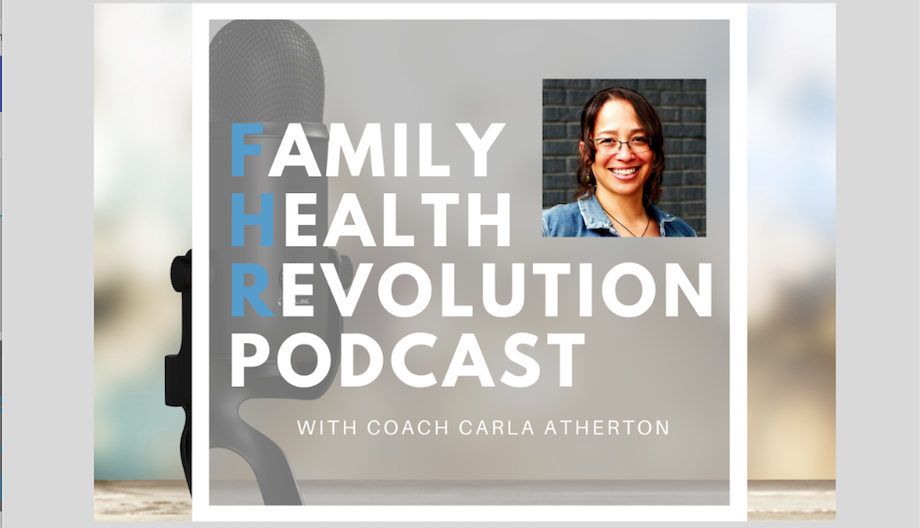 Welcome to the Show!
The Family Health Revolution Podcast brings the wisdom and support of coach Carla Atherton, Revolutionary Mama and Director of the Healthy Family Formula, to you in 15-30 minute soundbites. Speaking from her vast experience in holistic, functional, and lifestyle medicine and her years as a mother, educator, and family health coach, Carla shares what she has learned about what makes our families unwell and what to do to get them not only well again, but thriving. Delving into a plethora of topics from chronic conditions to medical systems to true holism to mind/body/spirit to environment and social considerations and lifestyle factors like diet, rest, exercise, and sleep, Carla leads listeners into and through their own family health revolution.
This podcast is not about what you should do, but what you can do.
Find a new episode here every Monday!
The Quick and Dirty About Carla:
Carla Atherton is the Director of the Healthy Family Formula and the HFF Practitioner Training Academy, Host and Producer of the Children's Health Summit, Author of Family Health Revolution, Family Health Consultant and Coach, and children's health advocate. Spurred on by the love for her three glorious children, Carla's mission is to support families to achieve their best health through information, guidance, and empowerment.
Episode 1: My Story to Our Story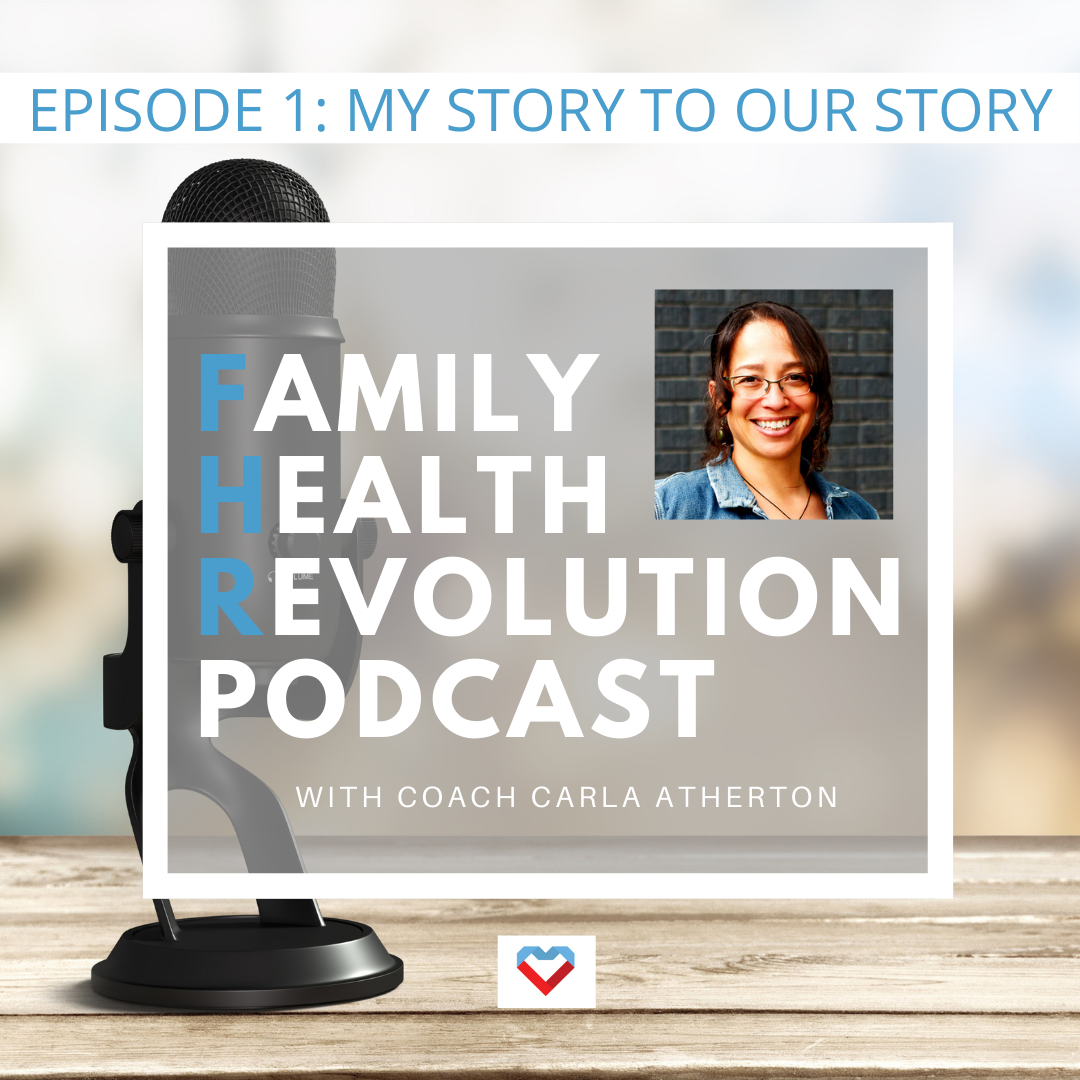 Episode Description: Carla introduces the podcast and what was the catalyst for not only the podcast's production but also behind the Healthy Family Formula, her books, and her coaching practice.
Episode 2: Our Current Healthcare Model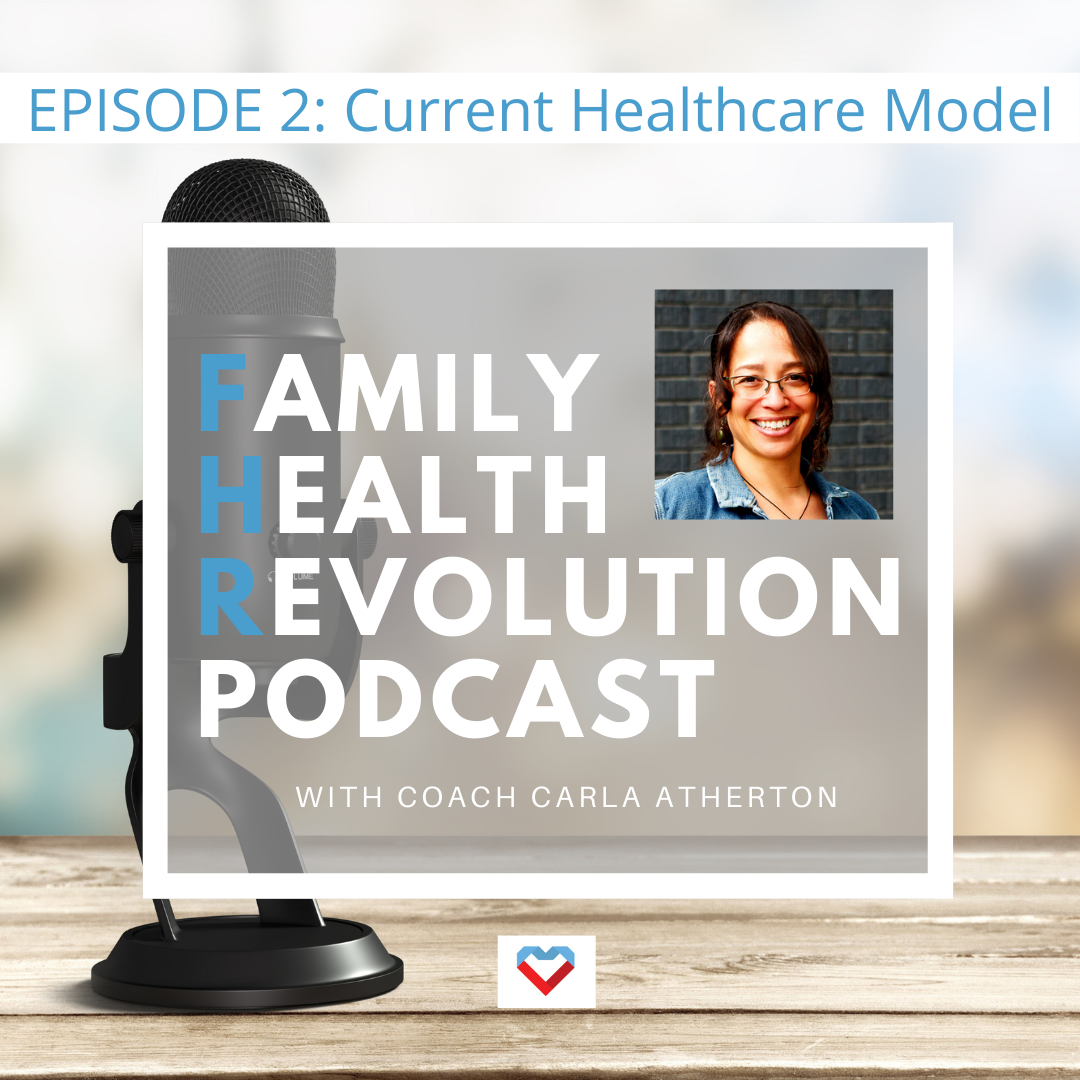 Episode Description: In this episode, Carla delves into what we expect from our current medical model and explores ways we can evolve from those antiquated beliefs and systems into a new model of family healthcare.
Episode 3: Reclaiming Our Mental and Emotional Health
Episode Description: In this episode, Carla unpacks our current conventional approach, model, and "treatment" of mental and emotional dis-ease and offers a fresh perspective that will enable people (both adults and their children) to regain and maintain mental and emotional wellness.
Watch or listen here on May 17!