Who Is Here for Me and My Family?! We Need Better Care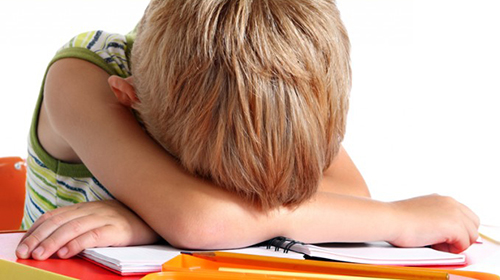 The other day I mentioned in a newsletter that I had not one, not two, but three incidences with medical professionals in one week that left me feeling deflated, daunted, frustrated, and utterly alone. Being the warrior mama that I am, I soon picked myself up and pulled myself together, but the experience was unnecessary and stressful all the same.
So, I wanted to ask you: what do you expect when you go to see a medical professional? Are you looking for advice? Are you looking for guidance? Are you looking for investigation and ideas for healing, a plan, support, and understanding? Are you looking to be treated as a human being and a thinking, capable, intelligent one at that? Are you looking for all of the above?
I don't think it's ok for a professional to justify why a certain test would not be performed on a 90-year-old woman because of her life expectancy right in front of her! I don't think it's ok to come away from yet another appointment with a doc who is supposedly functionally trained with no plan or ideas for investigation after seeing him for a year about the same concern! I don't think it is OK to get shooed out of a specialist appointment after being ignored and talked over with his final words being, "I am sorry to disappoint you, but you wasted your money on those tests, and sometimes people live with pain and there is no reason why."
It's not ok to have your daughter's endocrinologist walk out on your entire family when you asked your GP to run a crucial $30 test he neglected to run in the first place, or when your family doctor you had been seeing since the age of 18 said right in front of your daughter that she wouldn't feed her child that crazy diet (grain-free, organic vegetables, fruit, and healthy grass fed meat and fats).
Yep. This is only a fraction of what has happened to us. This is what some people can encounter when they come to the professionals for help, feeling tired and depleted, confused, burnt-out, and afraid, already, when what we should be receiving is respect, good information, guidance, and support.
Now, we have had some most excellent support on a small scale and in small doses. We have had many experiences in practitioner's offices where we have learned a great deal or the treatment was good and moved us ahead by a leap or a bound. We have found those healers that help us to maintain and enrich our health: the chiropractor, the craniosacral practitioner, the homeopath, and my beloved Thai yoga massage therapist. We read and attend webinars and read some more.
And when we moved on to these holistic practitioners, online educators, and NDs, we had more insight into what we could do but still had to sort and decipher everything ourselves. Sometimes, though, despite some very good intentions, we would come out of these offices with a bag full of supplements, lighter wallets, wondering what happened and where to go from there.
My online training and working with labs, myself, has led to more success and inspiration and empowerment by way of education, awareness, and uncovering root causes. But it has been fragmented, and although we all need to be at the helm of our own health and the health of our families, we have every right and the deep need to reach out for a team, to those who may be able to help us put everything together.
Yes, we are the primary experts in our own health, but we also need others to lend their expertise. And this requires mutual respect and a completely new way of viewing the doctor/patient relationship. There are many good healthcare professionals out there, whether they be medical doctors or holistic practitioners. But the fact remains: we interview and hire the members of our healthcare team. We do.
But what is missing is how to put all of those pieces together. We people who are not feeling well or whose children are ill keep going back, trying again, thinking things might get better or might be a little easier this time. But frankly, I don't have the time or energy for that, and I am sure that you don't, either. And that process can take years and cost thousands of dollars or even come at the cost of your marriage or relationships with your other children. People come to these professionals having lost a lot, and not only by way of their health. Therefore, at the very least, healing centers need not be uncomfortable offices, but places where you feel nurtured, cared for, and respected the second you walk in the door: from reception to the visit, itself, to the care and support you receive afterward.
So, I ask you: are you overwhelmed with the massive amount of conflicting health information being offered by healthcare professionals and practitioners? Are you seeking help for yourself and your family, but feel under-supported, frightened, frustrated, or even desperate? I know I have felt this way. And I want to create a space I wished I had that fateful day when we got the diagnosis.
My family has been through all of this. We have been chastised, dismissed, ignored, patronized, even shamed during our search for answers, for the root causes of why my daughter developed Type 1 Diabetes, and for support and guidance while we improved her health, and dare I say, searched for a way to heal her.
So, without any warning about how profoundly this turn in my daughter's health would impact my life and the lives of everyone else in our family, we were launched into this world of advocacy. It changed absolutely everything (and I mean everything) and moved me further into my mama bear nature; it led me to thinking more about the state of our healthcare, about the state of the health of our children.
Something is not quite right with the direction the health of our families is taking; of ourselves, our children, our parents and grandparents. What happened?! What's up with the rise in ADHD and child obesity, with diabetes and heart disease showing up in our youth?! What's up with addictions spreading to things like electronics and cell phone usage and media obsession? What's up with mother burnout and family discontent, stress in 8 year olds, and bouncing from doctor's office to doctor's office coming out with more confusion and hopelessness than answers? We know there is something more we can do, for our children and for ourselves.
So, I created the Children's and Teen Health Summit, the Children's and Teen Health (R)evolution, and the Lotus Health Project with its comprehensive, empowering, online learning tool, the Lotus Health Program for people who, like me, want to flip this healing experience from sick"care" to healthcare.
I would like to share with you a lesson from the program, A Functional Approach to Health, to introduce you to some ideas that may very well revolutionize your health. AND I am offering a FREE webinar where I will answer questions about this way of looking at health and how we can become better cared for and better care for ourselves.
I challenge you to look at our healthcare system, expand your beliefs around what health is and how to gain, regain, and maintain it, and ditch our current model of sickcare so that you no longer limp along with substandard care, confusion, disempowerment, and disillusionment.
If you have ever had a sick child, are not feeling well, yourself, seek something more, such as support and empowerment and community and real tools and professional guidance, come and see what the Lotus Health Program is all about by attending this FREE webinar where I answer questions about the introductory lesson (An Introduction to Functional Health) and the Family Edition of the program. Come and learn about what the cutting edge in health education has to offer. Do your homework by watching the introductory lesson, and bring a pen!
This webinar is for those who are done with all of that and are ready to get stronger, more healthy, and take their families along for the ride.
Find out more, and attend the FREE webinar here, and join the Family Health (R)evolution!
The conversation begins on target and on time!