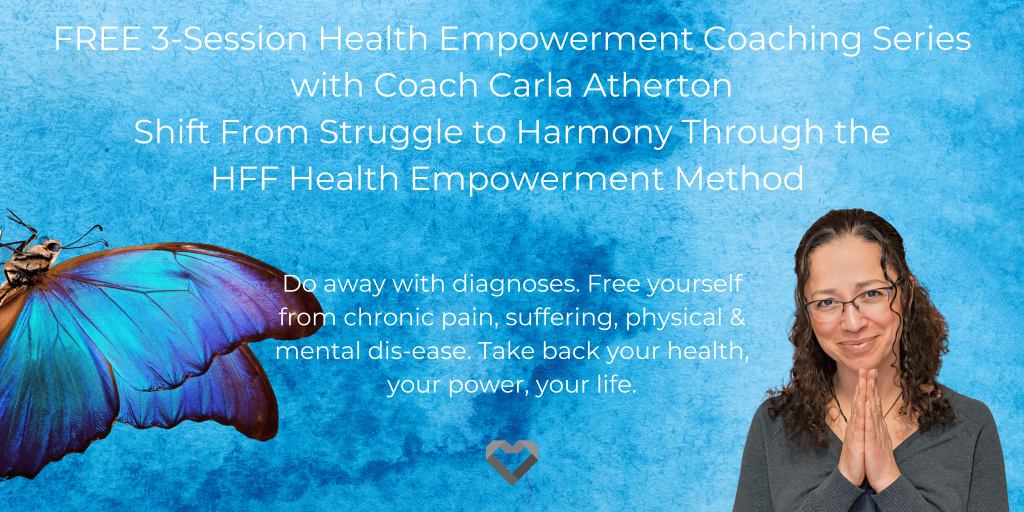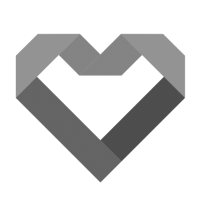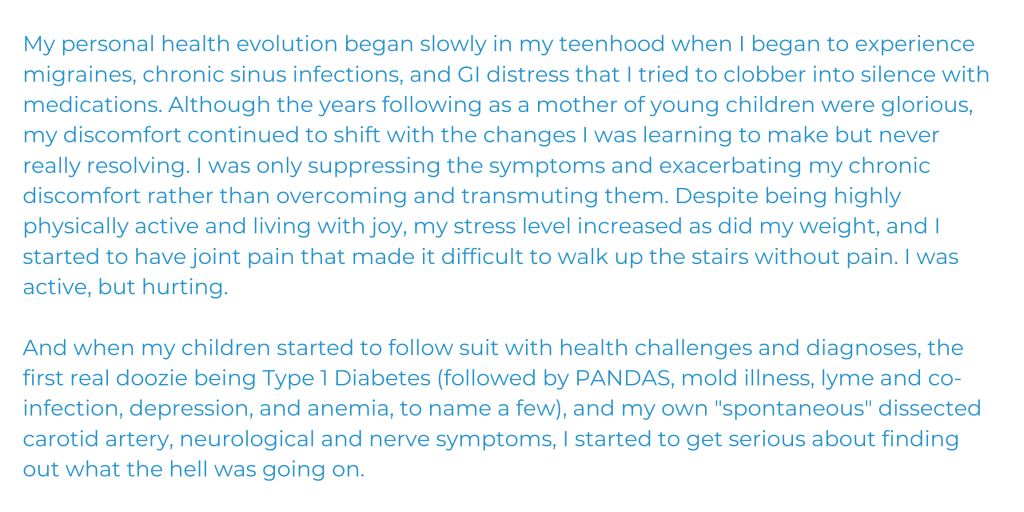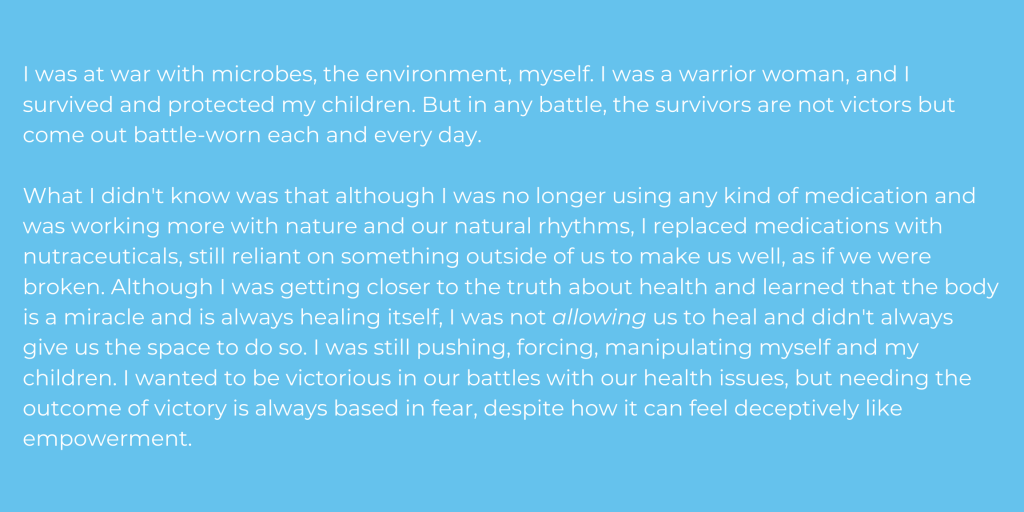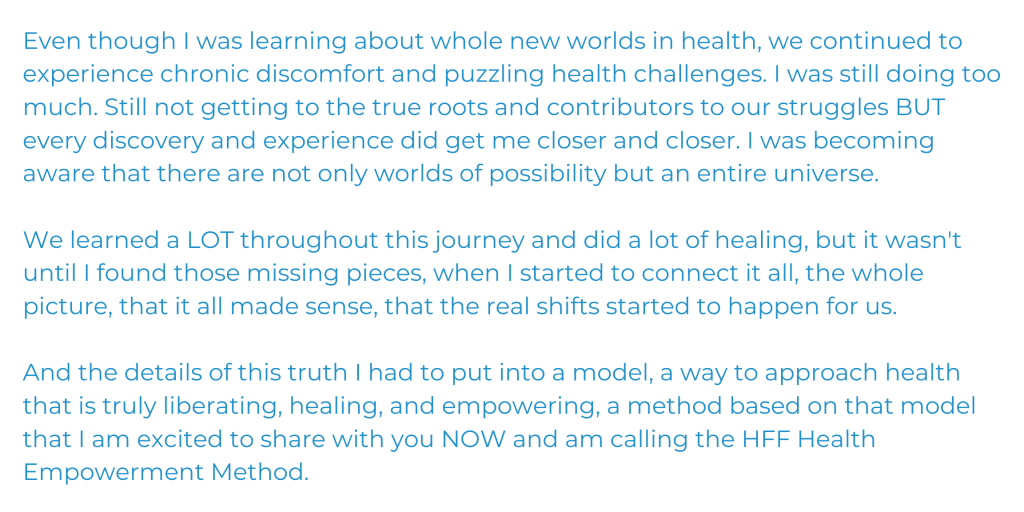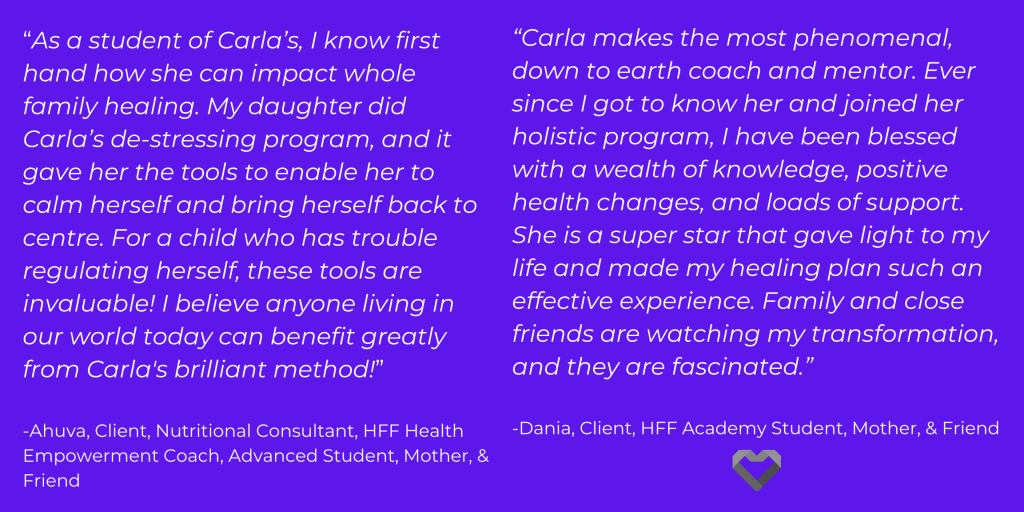 Our Founder, Director, and Head Coach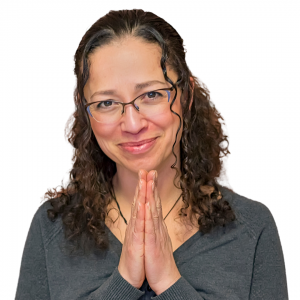 Carla Atherton, MA, FDN-P, is the Director of the Healthy Family Formula and the HFF Practitioner Training Academy, Host and Producer of the Children's Health Summit, Author of Family Health Revolution, Host of the Family Health Revolution Podcast,  Holistic Family Health Consultant, Health Empowerment Coach, Yoga Instructor and Mind/Body Facilitator, and Children's Health Advocate.
Spurred on by her own family's health evolution, Carla's mission is to support families to achieve their best health through information, guidance, and empowerment.
Carla lives on an acreage in rural Saskatchewan, Canada, where she works from a home office. In addition to empowerment and health coaching and leading "Hero's Journey" creative writing workshops, Carla also works with families from all over the world on the reversal of conditions such as, Autoimmunity: Type 1 Diabetes, PANDAS/PANS/Autoimmune Encephalitis, Juvenile Rheumatoid Arthritis, and Celiac Disease and Non-Celiac Gluten Sensitivity; Asthma, Allergies, Eczema, and Reactivity; ADHD, Autism, Sensory Processing Disorder, Learning Disabilities; Depression, Anxiety, Mental Health Disorders, Eating Disorders, ODD; Other Neurological Conditions; Obesity, Type 2 Diabetes, and Metabolic Disorders; Untangling Mystery Symptoms, Complex Cases, and Co-Morbidities (having more than one condition); Mold Illness; Multiple Chemical Sensitivity; Lyme; Other Infection; and Addictions. Carla is on a revolutionary mission to empower families to transcend our new normal of ill health and chronic disease.