HFF Family Health Coaching Introduction to Our Services
What We Offer
Family and group coaching rates; identification of underlying causes and conditions; functional testing and interpretation; clear, personalized, actionable, integrative and holistic recovery plans; support throughout the recovery process; access to a variety of HFF-trained coaches and our many resources; the tools, support, resources, and empowerment to take the health of your family into your own hands.
Register FREE with our practice here!
Download our HFF Client Handbook here!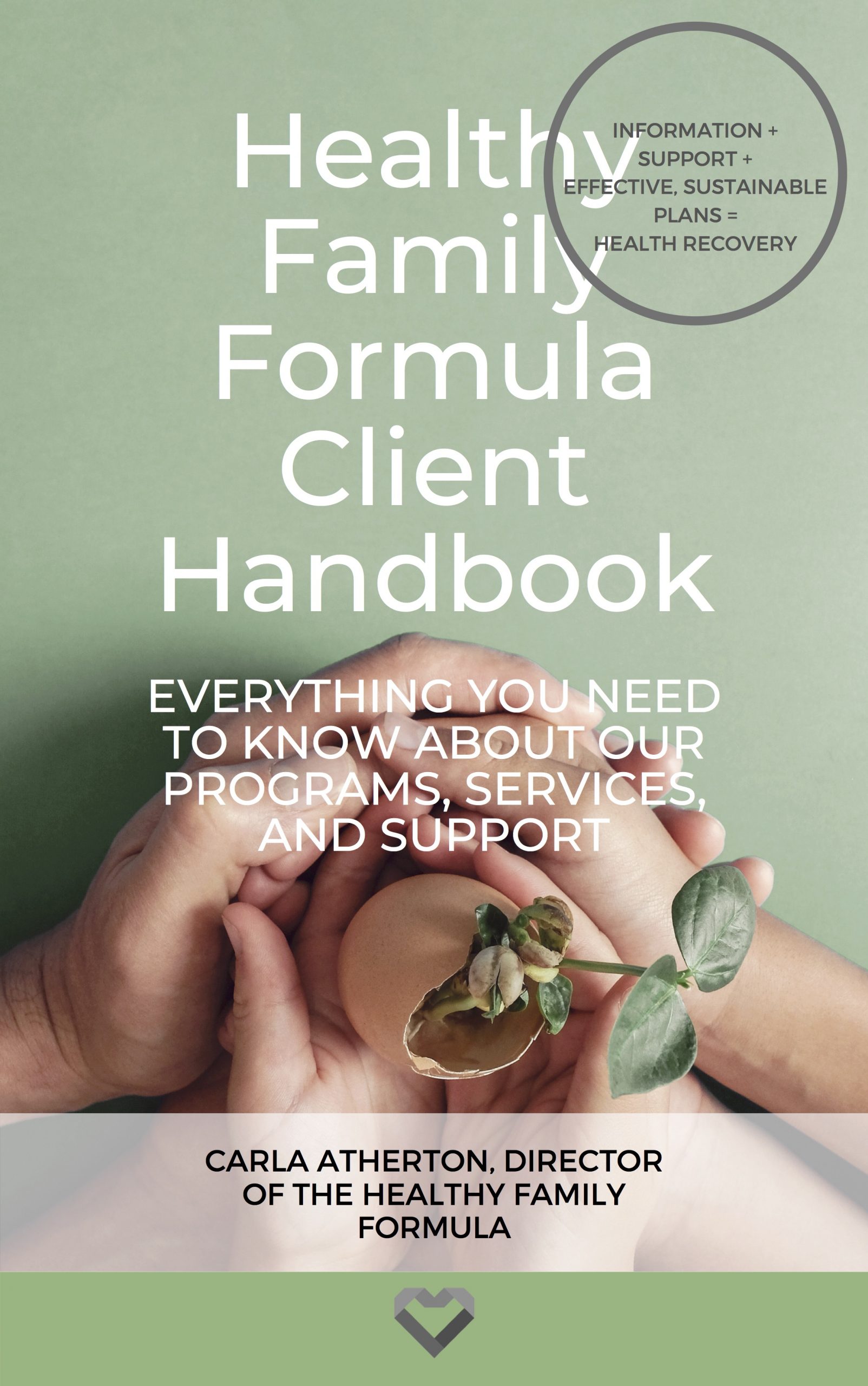 Current Clients Payment Link Page
Areas of expertise and interest (but not limited to):
Burnout and Stress
Caregiver Care
Autoimmunity
-Type 1 Diabetes (and also Type 1.5 and brittle diabetes)
-PANDAS/PANS/Autoimmune Encephalitis
-Juvenile Rheumatoid Arthritis
-Celiac Disease and Non-Celiac Gluten Sensitivity
Asthma, Allergies, Eczema, and Reactivity
ADHD, Autism, Sensory Processing Disorder, Learning Disabilities
Depression, Anxiety, Mental Health Disorders, Eating Disorders, ODD
Addictions
Other Neurological Conditions
Obesity, Type 2 Diabetes, and Metabolic Disorders
Untangling Mystery Symptoms, Complex Cases, and Co-Morbidities (having more than one condition)
-Mold Illness
-Multiple Chemical Sensitivity
-Lyme
-Other Infection
Who we aim to help:
People who know that their own health challenges or their child's health challenges can be reversed.
People looking to be empowered in their family's health journey.
People ready to take the health of their families into their own hands.
People ready to re-learn what they have been taught about health so they can blast off into a future of good health.
People who've felt like no one can help them.
People done with sickcare and ready for true health care.
People looking for root causes, answers, and support.
People in need of knowledgeable partners, sounding boards, and guides in their family's health recovery.
People who want to work with practitioners who "get it" have "been there" and "done that."
People who want to work with fearless advocates for their family's health.
People who want to work with professionals who know a lot of stuff but are forever learning more.
People who want to work with professionals who are caring, understanding, and work hard on their family's behalf.
People who want to make a clear, actionable recovery plan and are ready and able to execute it (even if this scares them just a little bit).
How Does This Work?
We offer a combination of private and group coaching, beginning with an initial intake process, Initial Consultation, development of a Master Plan and first steps, followed by email check-ins, programs offerings, and private follow up sessions and/or group coaching sessions.
What's the Next Step?
Download and read our HFF Client Handbook.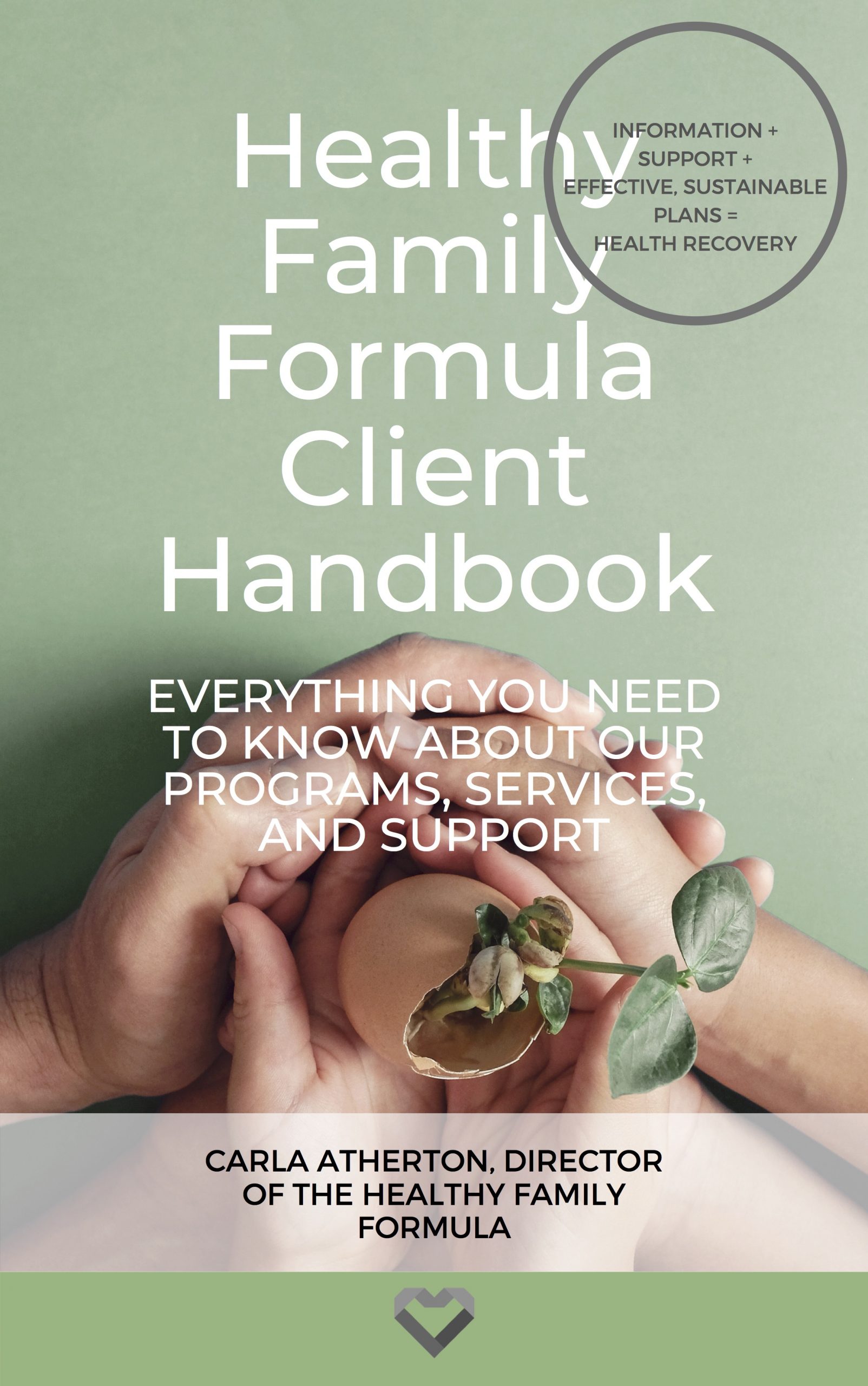 Take 5 minutes to register FREE to become an HFF client here.  You do not pay to be registered but will be entered into our system. You will be sent the first email introducing you to our Intake Process and will be added to our weekly email check-in list. From there you will have the inside track on our services and coaching, and if you take the plunge and hire us to coach you privately or through our group sessions, you will be prompted to fill out the Intake Form and our partnership in your healing will begin. There is no obligation to become a paid client once you have applied to our practice.
If you want to learn more before you apply to our practice, book your complimentary Meet and Greet Session with our Director, Carla Atherton, if you have any questions.