HFF Holiday Giveaway Event Professionals Welcome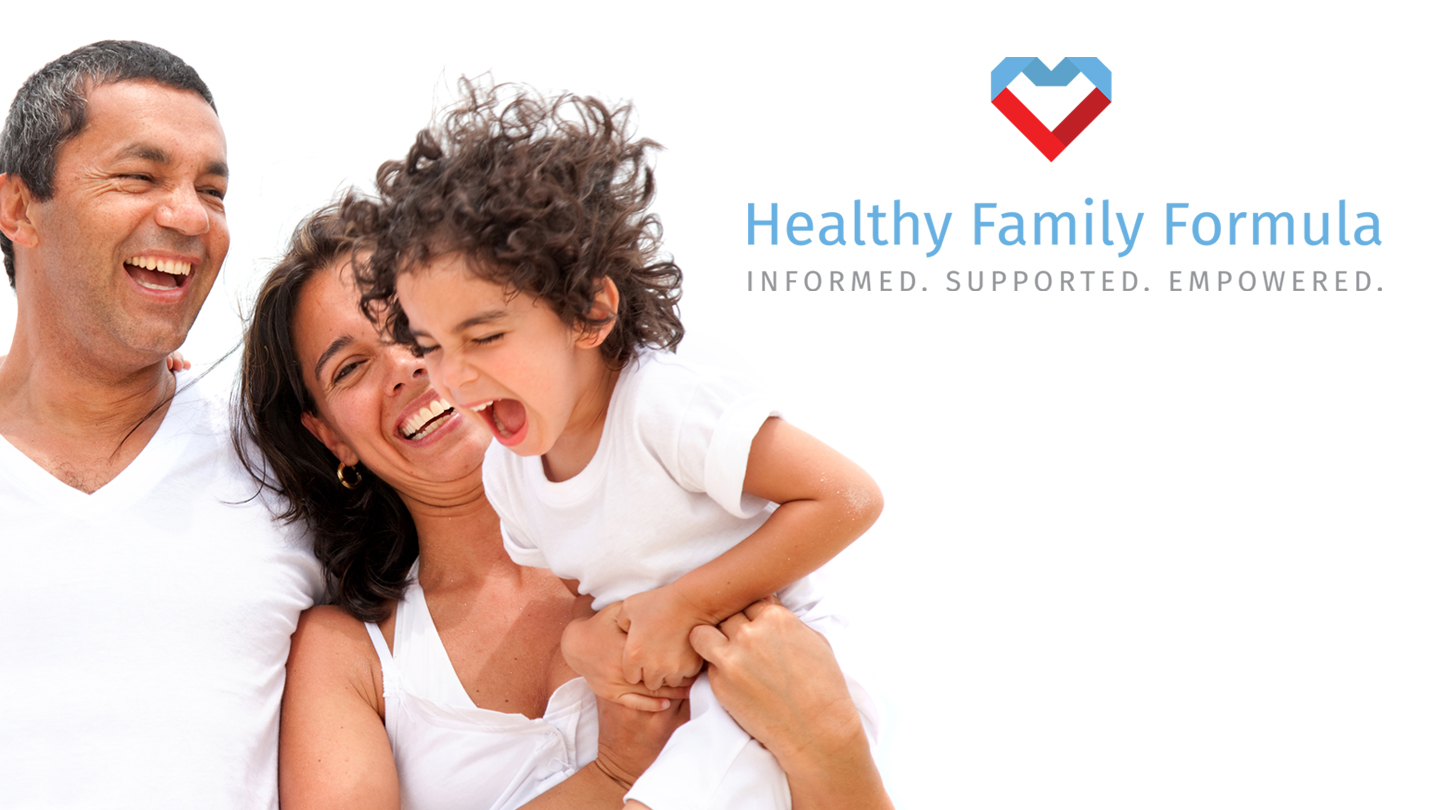 Welcome!
You are invited to take part in the Healthy Family Formula Holiday Giveaway Event!
An online event where attending families are showered with gifts throughout the holiday season, gifts that are relevant to the health (mental, emotional, spiritual, social) of the whole family (mom, dad, child, teen, grandparent)!
December 19th – January 16th (+ 3 Bonus days on December 31st 2016, January 1st 2017, January 14th, 2017, and January 15th, 2017 when we celebrate those special days with raffle prizes)
Cost to Participate: $97.00CND (approximately $74.00USD) to participate (read on for what we do for you with this minimal fee and why we charge it)
Deadline to pay fees: Friday, December 30th, 2016
Materials Deadline (December Event): Friday, December 2nd, 2016
Materials Deadline (January Event): Friday, December 30th, 2016
Contact Carla Atherton, Director of the Healthy Family Formula
Visit The Healthy Family Formula website
As you and I know, in the online health and wellness business, it can be exceedingly hard to get your messages across, to entice people to open emails, and to be heard over the din of modern family life in order to do our heart-centred work and put the food on our own families' tables. It takes creativity and passion and, well, some good marketing strategies. And if we want to have the most impact with the least amount of effort (effort we can instead put into developing our programs, services, and products), it takes pooling our resources while allowing space for all of us to succeed.
As you may also know, I have hosted 3 online Children's Health Summits and have produced 2 of those on my own – all of which had varying degrees of success. Through those experiences, I have learned a LOT about what it takes to pull them off and even more about what to do to make them meet our expectations for not only the experts but also for the people who attend. I have also learned that the summit model can be but is not always effective depending on your goals, and there are many other ways we can do what we set out to do if we are creative, innovative, and targeted in our marketing, delivery, and execution.
Participants want to have an experience and get a lot of value. And their lives will change, the education and support we provide will stick with them, and they will keep coming back for more if they benefit from what they receive.
Therefore, I am inviting you to participate in the Healthy Family Formula Holiday Giveaway Event!: a collaborative effort by family health and wellness service and product providers to reach as many people as we can with the support we can provide.
Want to grow your audience? Want to help more people? Want to introduce people to what you do and build your business? Want to be a part of the family health revolution?
How the giveaway works:
36 Professional Participants will give away a gift of value to each interested atendee.
Email Campaign: For each day of the event, we (the HFF) send an email featuring 3 professional participants (you) and your gift. Each participant will be featured once during the event through the email campaign but are enticed to visit the website where you will be featured every day of the event.

Social Media Campaign: Each participant will be featured via twitter and facebook during the event.
Online Website Presence: Attendees can visit the website at any time to browse our participants and access their gifts for the duration of the event.
What we provide during the giveaway event:
Online platform and website for the giveaway.
Online platform will be live for the entire 12 days with full details about each of the 36 professional participants, your bio, and your free gift description. Each of you will have a page dedicated to you. Attendees have access to your gift for the whole 12 days, AND you will also be featured in one of the 12 emails that will go out throughout the event.
We use the fees we collect from our professional participants (you) directly for marketing the event.
Copy (facebook, email, and twitter) and images will be provided for your use.
Our purpose is to entice people to opt in to your email list, therefore, entering into your funnel where you can further serve them with your paid or unpaid programs and services.
Potential reach: We have a base membership of 15,000, and with every one of the 36 participants for the Holiday Giveaway exposing at minimum 5,000+ to the event, we have the potential to bring an audience of 195,000+ folks who are passionate about their family's health to the event and to you!
Professional Participants:
Your gift must be free and available for all attendees.
We also ask that you provide one raffle item (that is of greater value than your free gift) for one lucky winner who is chosen from the attendees who opt in to your free gift.
Ideas for free gifts:
(Free gifts must have a value of at least $20)
-Electronic copy of your book
-Mini-courses
-Audio or video webinars or presentations with good content value
-Trial memberships
-Products (the products can have a stipulation that they must purchase something to receive the product as I understand that there are other costs involved with the production and delivery of physical products. We would need to iron out the details if you were interested in providing a product discount to our community)
-Services such as free consultations or assessments, etc.
-PDFs, guides, or eBooks
Ideas for raffle prizes
-Full programs/courses that you usually charge for
-Workshops, conference entries, book bundles, year-long memberships, product bundles, etc.)
-You name it, you can give it away!
You must provide a unique URL where attendees can opt-in to your list to access your gift.
You must provide a photo of you and a short bio, your company logo, a photo/image of the gift and the free gift description, title, and value using the online form I will provide to you.
You do not need to engage in any HFF facebook groups during the event. Once we are set up with your gift and descriptions, all that is left for you to do by way of marketing is the following:
We require that you please send one solo email before the launch of the event and another on the day we feature your product or service to your entire list. A great deal of time, effort, and money goes into these events, and we want to ensure that we are able to pull of a professional, exciting, well-attended event that will benefit both provider and client alike.
Attendees:
Our audience is made up of parents and guardians interested in their own health as well as the health of the children they care for. They are looking for ways that wholistic/lifestyle medicine and practices can elevate the state of their family's health. Although most of our members are mothers (80%), we also have many men (fathers and grandfathers) who are engaged members. Many of our members are also professional healthcare providers, medical doctors, practitioners of varying disciplines, children's health advocates, NDs, Chiropractors, teachers, etc.
Paid members of the Healthy Family Formula attend the event for free, and anyone who wants to upgrade their membership can do so at any time. Memberships are very inexpensive at $7.97CDN/month or $69.97CDN/year (approximately $6.00USD or $52.00USD respectively).
Non-Members can purchase a ticket for the event for $19.97CDN (approximately $15.00USD). We do not provide affiliate compensation for the event as the cost is minimal, and all funds go into building our programs and services. Your many benefits for participating are outlined above.
Why do we charge for tickets to the event? It's a bit about covering costs and a bit about psychology. Although the cost is small, people are much more likely to be attentive to your gifts and what you do if they have invested a bit of their own money to have access.
We are all here to make a difference in the health of the families we serve, and although I like to have fun and enjoy the work that I do, it is with the utmost sense of responsibility that I take on the task of delivering an amazing event this holiday season that will serve us all.
Thank you for all that you do every day for people, many of whom you don't even know. We need more people like you in the world, and I am looking forward to supporting you, in particular, as well as the work we do collectively.
Please email me at [email protected] if you would like to schedule a 15-minute touch base OR, if you already know that you would like to participate, please click here where you can pay the fee and secure your spot!
Save
Save
Save
Save
Save
Save
Save
Save
Save
Save
Save
Save