VISIT OUR MAIN PAGE WWW.HEALTHYFAMILYFORMULA.COM FOR ARTICLES, VIDEOS, PODCASTS, INTERVIEWS, OUR NEWSLETTER, AND MORE DETAILS ABOUT HOW WE CAN SERVE YOUR FAMILY!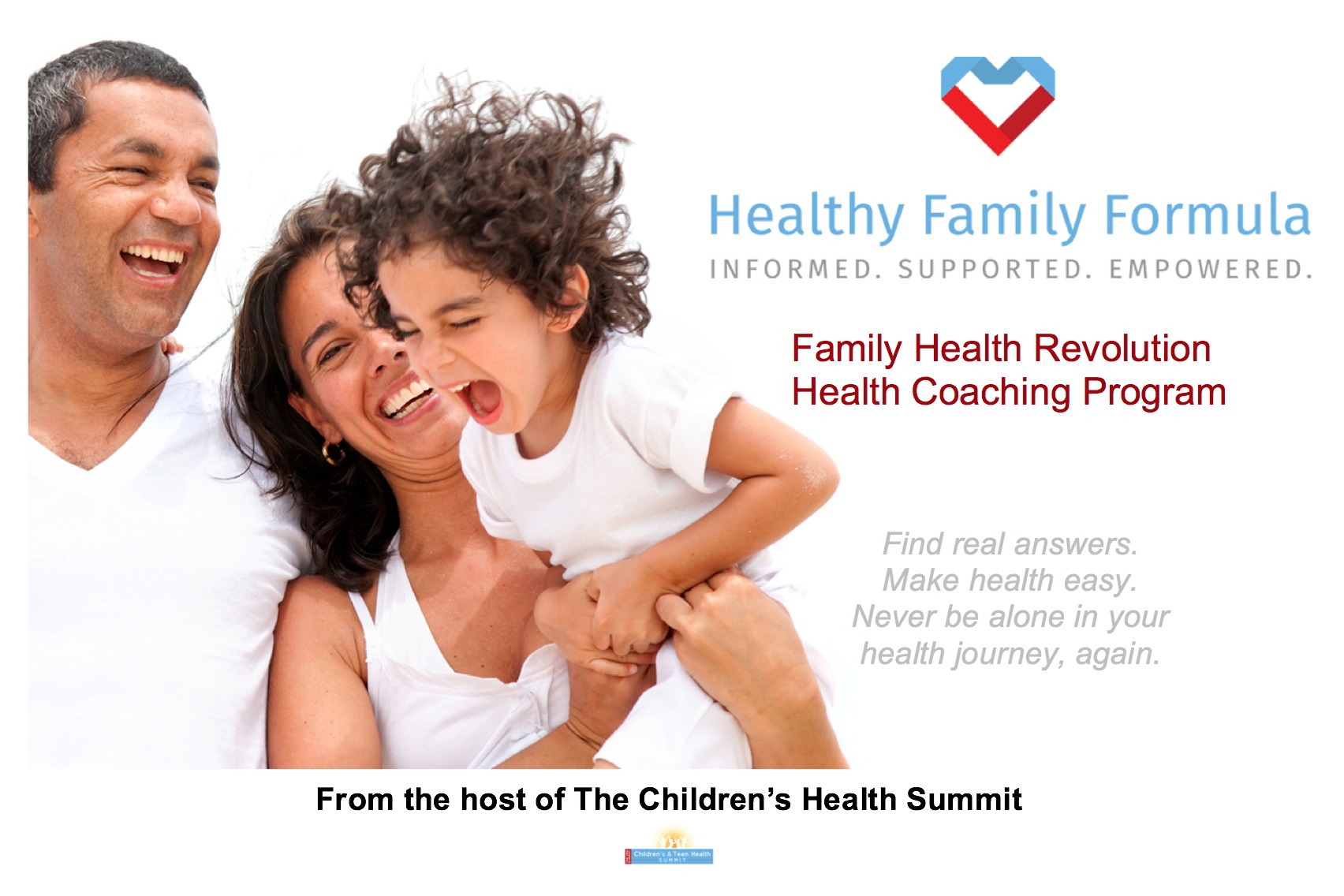 ELEVATE THE HEALTH OF YOUR FAMILY
INTRODUCING THE FAMILY HEALTH REVOLUTION HEALTHCARE PROGRAM!

Children's Health Revolution: Raising Whole Healthy Children in Our Ailing, Modern World Family Healthcare Program
This program will teach you everything you need to know about family health, how to attain it, regain it, maintain it, to prevent ill health and recover you and your children from illness and disease. It will cover all aspects of health (mental, emotional, spiritual, social, environmental, and physical) and will give you real choices, powerful inspiration, and the cutting-edge information you will need to be confident in the decisions you make and the solutions that you create and subsequently act upon. You will be given solid and cutting edge science, comprehensive information, professional and caring guidance and support, in a dynamic community of parents on a mission like yours to heal your families.
3 WAYS TO REGISTER FOR THE CORE PROGRAM

The core program is an essential first step and will give you all of the information, support, and coaching that you will need to elevate the health of your family.
See below for more information about our specialized programs.

All of our specialized programs come with specialized group coaching in addition to the coaching you will receive from the Family Health Revolution Program.
What is happening to our children?
View a Sample from the Children's Health Revolution Program Materials
Carla Atherton, MA, Director of the Lotus Health Project and the Healthy Family Formula, Host of the Children's Health Summit, Health and Nutrition Coach, Writer and Editor, Curriculum Developer, Publisher, Workshop Leader, Yoga Instructor, Health (R)evolutionary, and Children's Health Advocate.
Carla is an acreage-living mother of three who faces the challenge most women encounter who are both passionate about their families as well as their creative endeavours: too much good stuff to do in this life!
Carla is a trained health coach through her work with Epidemic Answers Health Coach Training Course and Cynthia Pasquella of the Institute for Transformational Nutrition and has deepened her clinical knowledge of health and wellness through her training with Functional Medicine University and Functional Diagnostic Nutrition, as well as her intensive yoga teacher training. She also holds an MA in English Literature with a heavy background in Women's and Gender Studies, Psychology, and Academic, Business, and Creative Writing.
Carla is also formally trained in a variety of other disciplines including magazine editing and publishing, social sciences, humanities, business development, and is usually taking one class or another regarding personal and professional growth. She has taught at both the university and community levels and has created educational materials both through contract by educational institutions and through her own initiatives and independent research. She has acted as instructor, director, writer, publisher, producer, program developer, and editor for a wide variety of projects and founded and ran the now laid to rest Cahoots Magazine as Editor-in-Chief for 8 years. She is a published creative and academic writer, enthusiastic lecturer, creative workshop instructor, and a caring and effective coach.
She has led many workshops in health and wellness, creative writing, philosophy, media studies, essay writing, and critical thinking for children, youth, and adults since 1998 and has written, produced and delivered thousands of pages of curriculum for online as well as in-person delivery.
To Carla, health and wellness involves all aspects of the self, including the physical, mental, emotional, and spiritual. She encourages creativity and self-empowerment for anyone at any age or social status and is absolutely passionate about working with children, youth, and adults so they can find their own power to make their lives full of hope, happiness, and meaning. Alternative education is also a passion of hers, and she is continuously creating innovative ways to change lives through life-long learning by delivering her content using a balance of a targeted use of our current technology with personalized experiences and community initiatives and support.
Carla specializes in family health with a focus on functional, holistic, natural health and wellness, with specific interest in functional neurology, nutrition, digestive health, the science of mind/body practices, stress reduction, childhood chronic illness, geriatrics, autoimmunity, and immunology using the principles of lifestyle medicine.
Carla is a passionate advocate for client/patient care and education and believes strongly in the autonomy and empowerment of the individual, regardless of gender, age, race, or social status.
"I think that there is nothing that cannot be overcome given the right tools, support, and information and that we are never victims of our own circumstance, but are heroes in our own journeys. I believe strongly in individual autonomy and I aim to elevate family health one empowered family at a time. In this way, we can collectively leave behind a legacy of health for our children."
Contact Carla with any questions you might have!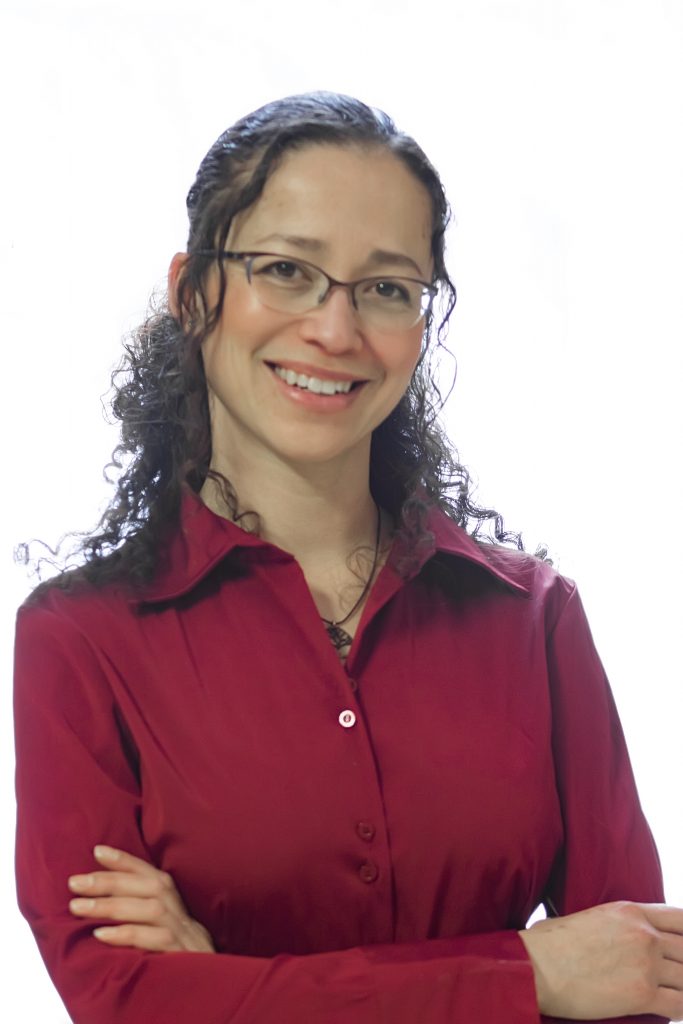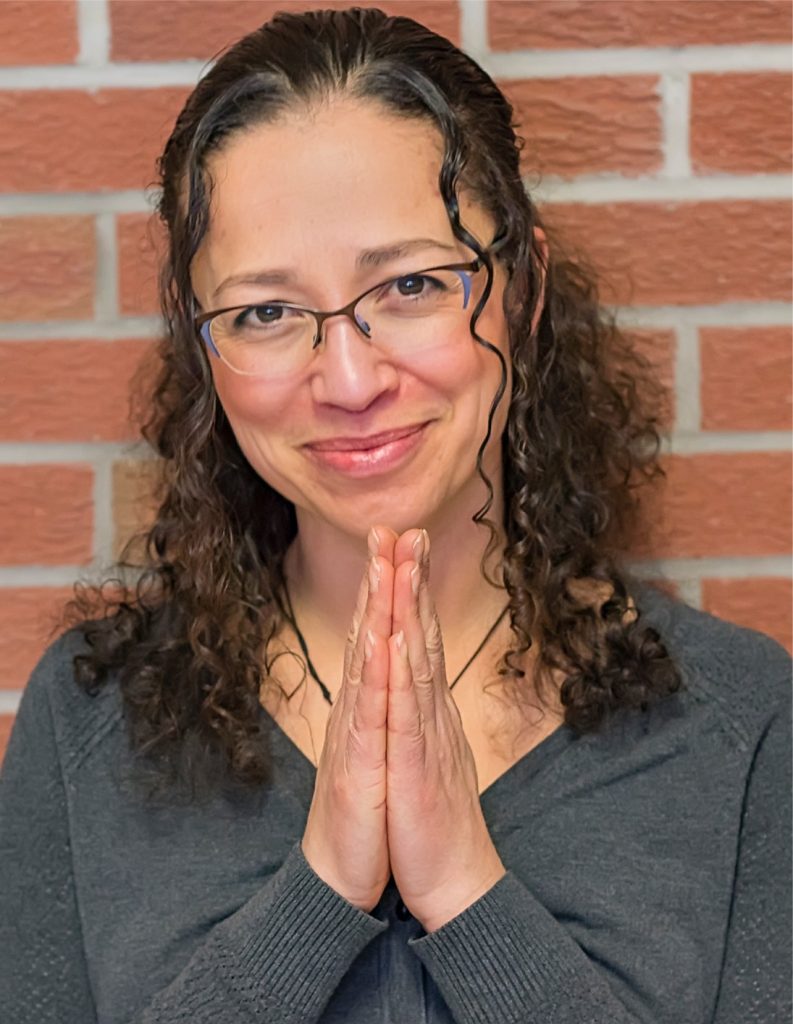 Program Structure
Intake Package
Pre-recorded and produced materials that you can view at any time and at your convenience.
Monthly Group Coaching Session
Monthly Q & A Session
24-hour email and online group support. I will get back to you within 48 hours or sooner if it is an emergency.
Guides and PDFs
Parent Handbook (for parents and caregivers)
Teen Handbook (for teens)
Monthly book study
Regular Check-ins and After-Care Program
Listen to a sample Q and A session about:
Diet and ADHD (minute 0:01)
Video games and sedentary kids (minute 18:02)
Teen insomnia (minute 24:56)
Starting a meditation practice with young children (minute 35:20)
4 year old with meltdowns and tantrums (minute 30:00)!
Investment in Your Family's Health
Regular Cost: will be $2397CDN per family for an entire year of support ($225/month if paid monthly). The renewal rate (to retain access to all basic materials and new materials that are added regularly) is only $60DN/year.
Your Cost: For the first registration and until we officially begin the program on July 2nd, 2017, I am offering the program for $997CND ($97/month for 12 months if paid monthly) complete with a powerhouse suite of educational materials and the entire year of group coaching which includes Coaching Sessions, Q and A, Guides and PDFs, Parent Handbook (for parents and caregivers), Teen Handbook (for teens), Monthly Book Study, as well as email and discussion group support.
Lots of support for when and if you need it.
A Note from Carla
On the start date of the program you will receive full access to all of the educational materials as well as a year's worth of guidance through the materials and support through your everyday health questions and personal challenges from that day on. The program is designed to help you make discoveries relating to your family's health and to initiate changes to your lifestyle and ways of viewing and handling health that can be integrated into your life using lifestyle medicine.
The HFF Family Health Coaching Programs will empower you to make the best decisions regarding your family's health and give you the best chance at maintaining and recovering health. I will say that I know, without a doubt, that kids can and should be healthy, that even chronic illness can be reversed, and that recovery is possible when you intervene as early as possible,  recognize symptoms, discover root causes, and figure out what to do to address them. I know that good health cannot be found in a pill bottle but in your backyard, your pantry, and in the warmth of your family and friends. I will say that once you identify and take out the things that harm your health and fill your body with what will elevate your health, what we tend to call "miracles" do happen. Every day.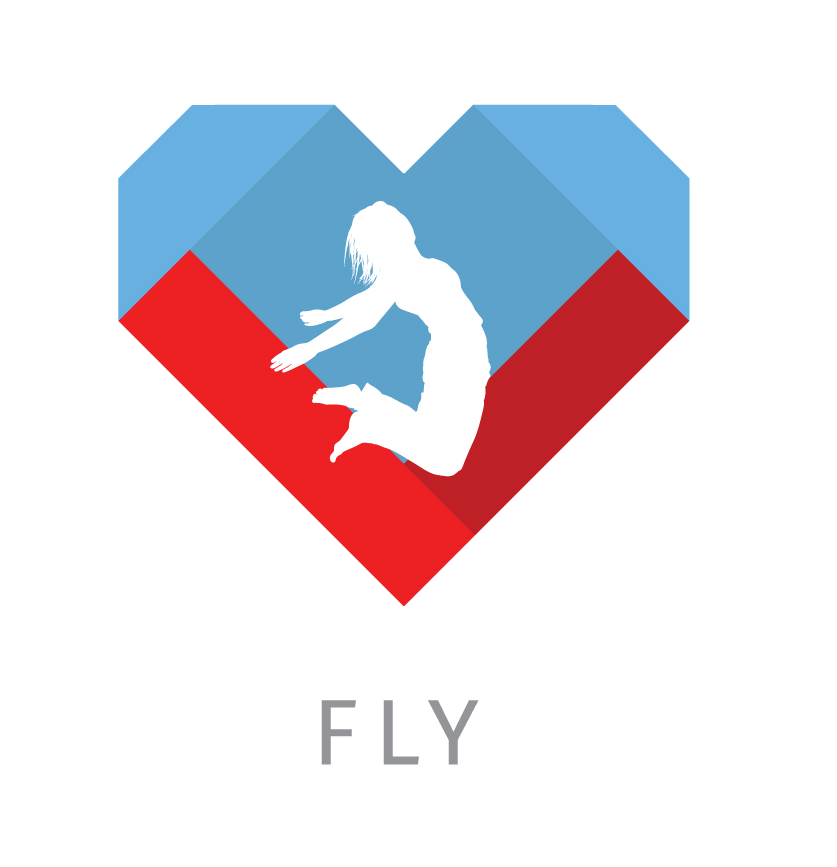 Health Should Be Easy
Whether you came here to recover your children, learn healthier habits, feel better, play more, hurt less, prevent illness, or all of the above, my intent is to have you walk out of these virtual doors empowered and inspired…