Moving Beyond the Diagnosis: Our Story Part 2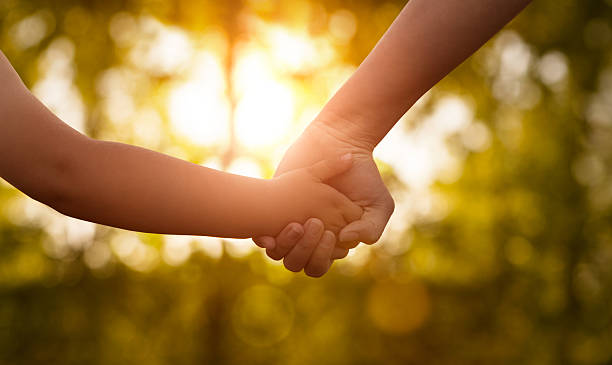 by Carla Atherton, Director of The Healthy Family Formula
I want to tell you a story.
Several months ago, I was speaking with Brenda, our insurance broker, trying to figure out some details about our house insurance when the topic of health came about. For some serendipitous reason, I mentioned that that we had been navigating health issues with one of our children for the last 5 years. She asked me if our daughter's condition was terminal. Just like that.
I was a little surprised by the question, but told her that, no, it was not terminal, that it was chronic, that we have had a lot of success, but that new challenges were cropping up as we moved through life and the changes that come with it. It turned out that Brenda also has Type 1, and this connected us, for sure, but what she said next penetrated deep into my heart.
The reason she asked me about the status of our daughter's condition was that, years ago, she lost her young son to leukemia. I was amazed by her strength when she spoke so calmly and clearly about how he fought so hard for 6 years to live, while I cried on the other end of the phone. My mama heart went out to hers. The next story she told me was about her nephew who also had Type 1 but committed suicide at the age of 18. My own son was 18. What could that possibly be like?
Honestly, my friends, I often say that I do not know how people get through losing a child or the struggles they face every day when one of them is sick or hurting in any way. But do you know what? I do know. I know that the way we get through is to support each other by listening as well as sharing our own stories.
Brenda said she regretted one thing: that she did not know then what she knows now. Isn't that always how it goes? If only I had known. I think this thought at times when I wrack my brain wondering what happened to our once-carefree daughter who is not damaged but has had to grow up perhaps a little too soon. But do you know what? I think that thought a lot less now. It flits by in my mind, and I let it go. I choose to focus on what we can do now. I choose to focus on what we have. And with that, we move on!
Parents, you can't prevent everything. You can't know everything, and you do the very best with what you can prevent and know at the time. Although we parents need to be the head of our families and guide our children using our experience and what we have learned, a massive part of parenting is letting go and surrendering control.
We must not beat ourselves up about the things we did not know or cannot control.
What we can do is to build on what we do know and to share that knowledge with other parents.
Being empowered is to be able to access more support and information to make this thing we call health a little easier to navigate. No one person came to a space of health and happiness by doing nothing. Weight does not melt away without a change in diet or lifestyle. Good thoughts do not fall from the sky. You cannot close your eyes and hope the pimples the depression the addiction the asthma or allergies or chronic illness will just go away. Healthy habits do not form without action. There is no prevention without understanding the cause.
So, although we need to be gentle with ourselves, this gentle approach needs to be balanced with a good kick in the rear to grab the controls and fly the plane.
I couldn't help but cry when I listened to Brenda tell me about her two fallen children. Their stories have been ringing through my mind since and will continue to do so forever. They solidify my mission, inform me as to what I need to do, and inspire me to create more ways to join forces with families who feel lost and hopeless and afraid or who just simply want some good, quality family health information. It is why I am determined to use my skills, experience, education, and expertise to be of service.
So, how did I regain control?
I read every book I could get my hands on, but I also reached out to people. Lots of people. I got educated by adding certifications and coursework to my degrees. Like an inquisitive, relentless 4-year-old, I asked so many questions to NDs and doctors and practitioners, in facebook groups and forums, and of my ever-growing list of contacts and colleagues that I am sure that I annoyed a lot of people. And if they were annoyed or couldn't help, I asked someone else. Ha!
I started to not only ask for the advice and the thoughts these brilliant minds could offer but started projects, initiatives, and collaborative efforts with them to drastically improve the situations of families who were struggling with not only health issues but with all of the fallout that comes with them: Burn-out. Loneliness. Fear. Powerlessness.
I created the Lotus Health Project, the Children's Health Summits, and the Healthy Family Formula knowing that they would grow up to be a health revolution.
I was also one of those people who was trying to figure it all out at the same time as being a support to others, and I realised that this was the best place to be if I was to make some real change. Community is not a hierarchy where one person is always at the top and the rest are the lowly know-nothings. It is like the body – it is a system of moving parts, each one contributing, each one with a job to do, a strength, a purpose, each one essential for the health of the others.
Community is about mutual support where we are all teachers sharing our own individual expertise and information. A community is a space to both receive and to give, an exchange, a co-creation. So, yes, there are teachers, but those teachers also learn from their students. And ours has become one hell of a community!
Once I started to put myself and my work out into the world, I started to hear back from lots of parents, grandparents, teachers, and others. Now, every day I encounter families just like ours. Families who want answers. Families who are ready to blow the lid off of this thing we call health.
When I uploaded part one of this post the other day, I hoped that my words would resonate with you, that you would feel less alone. And I am so glad that you did. But what I received was much much more than I expected. You folks sent a tidal wave of support for me. You told me that I was not alone! Do you see what I am saying about support and connection?!
The response I received from you beautiful big-hearted people demonstrated exactly how we parents navigate our way through our trials and tribulations. To you, I say thank you. And with the strength I continue to gather from your candour, your support, your gifts of hope, I continue to create and uncover more resources for us all. For parents like you, and for mamas like Brenda.
I have kept you long enough, my friends. But I must say that I am so honoured and proud of what we continue to co-create in response to all of this, what we have co-created for families like ours: a creation that will be a game-changer, for both ourselves and our children.
May you and your family be well,
Revolutionary Mama,
Carla.
Read Part 1 of this post here.
Follow our Healthy Family Formula facebook community!
Join our Children's and Teen Health facebook community!
Tags: cancer, childhood cancer, childhood illness, children's health, diagnosis, family health, health, Healthy Family Formula, type 1 diabetes