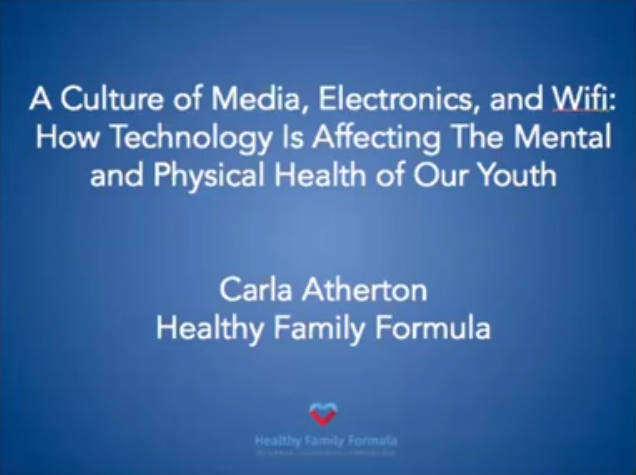 Wifi in Schools and Your Child's Health
Wifi in Schools and Your Child's Health
Are you concerned about the mental and physical health effects of wifi in your child's school? I know that I am. Please let me explain more fully in the talk I gave for the roundtable series by Wired Schools: Cancer, Depression, Anxiety, Suicide at Schools Exploring Causation and Solutions.

Reaching Out
Reaching Out
by Carla Atherton, Director of The Healthy Family Formula My Mom Always Said I Was Different I have seen and have brought my children to many doctors, every one unable or unwilling (due to lack of time, interest, or knowledge) to help us to unravel the seemingly mysterious symptoms we
Browse Our Library of HFF Content!