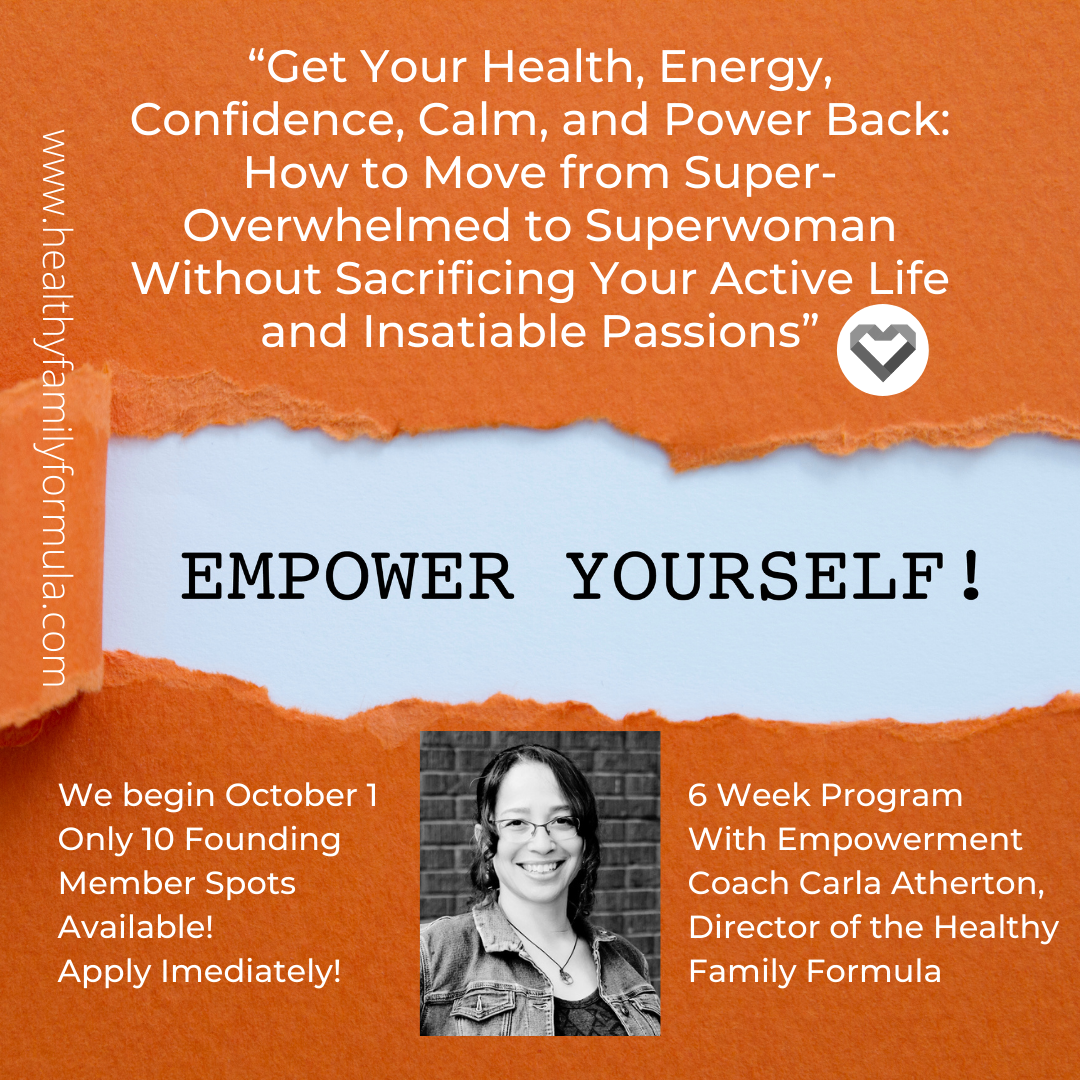 Get Your Power Back!
Get Your Power Back!
I am so excited to announce an exclusive way to work with me AND be a founding member of my new upcoming HFF app!! 6 Week "Get Your Health, Energy, Confidence, Calm, and Power Back: How to Move from Super-Overwhelmed to Superwoman Without Sacrificing Your Active Life and Insatiable Passions"

Reaching Out
Reaching Out
by Carla Atherton, Director of The Healthy Family Formula My Mom Always Said I Was Different I have seen and have brought my children to many doctors, every one unable or unwilling (due to lack of time, interest, or knowledge) to help us to unravel the seemingly mysterious symptoms we
Browse Our Library of HFF Content!