Thriving Child Summit Gifts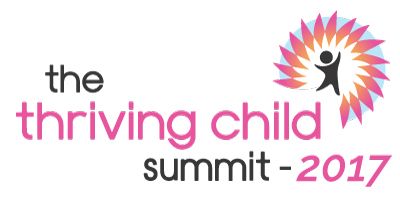 Welcome to the Healthy Family Formula!
I do hope that you have or are thoroughly enjoying the amazing Thriving Child Summit! Elisa and her crew have done a phenomenal job, and I am so very honoured to have been a part of this exciting event!
Please find below an assortment of free gifts and one special offer as a thank you for all that you do for your families and/or clients and as an introduction to what I do here at the HFF.
GIFT #1: 5 Webinars Delivered Live on Saturdays from October 14th – November 11th, 2017: one per week.
You will receive complete details about how to join us live at least one week in advance of this FAMILY HEALTH REVOLUTION EXTRAVAGANZA, so watch your inbox! Replays will be available, but do try to attend live so that you can ask me questons during the Q and A sessions!
Webinar Topics:
1. Media, Electronics, and Wifi: The Surprising Ways Technology is Affecting Our Youth
2. Reducing Stress and the Slow Family Life
3 ADHD, Learning and Sensory Disorders, Autism, Obesity, Autoimmunity, Allergy, Eczema, and Asthma: Recovering From These Common Childhood Challenges
4. Anxiety, Depression, Explosiveness, Apathy: Helping Your Teen or Child to Overcome Mood Disorders
5. Healthy Parent, Healthy Baby: How to Create Robust Health from the Start
Save your spot for this series here!
FREE GIFT #2: One Month FREE Trial of the Family Health Revolution: Raising Whole Healthy Children in Our Ailing, Modern World Family HealthCare Program
This program will teach you everything you need to know about family health, how to attain it, regain it, maintain it, to prevent ill health and recover you and your children from illness and disease. It will cover all aspects of health (mental, emotional, spiritual, social, environmental, and physical) and will give you real choices, powerful inspiration, and the cutting-edge information you will need to be confident in the decisions you make and the solutions that you create and subsequently act upon.
You will be given solid and cutting edge science, comprehensive information, professional and caring guidance and support, in a dynamic community of parents on a mission like yours to heal and care for your family.
Enter your name and emal below to start your free trial now!
SPECIAL OFFER #1

Get all three of the Children's Health Summits (that's over 95 interviews on all topics regarding children's health) for $97CDN (only about $78USD!
Get this package for a limited time here!
SPECIAL OFFER #2
Pre-order my upcoming book Family Health Revolution: The definitive guide to elevating your family's health and get FREE shipping!
Use Lifestyle Medicine to Overcome Disease, Illness, and Discomfort, De-medicalize Family Health, Slow Down Fast-Paced Modern Family Life, Reduce Stress, and Return Your Family to the Ease of Good Health, Naturally
I do hope that you thoroughly enjoy your gifts, and I am very much looking forward to serving you and your family.