Your kids Unplugged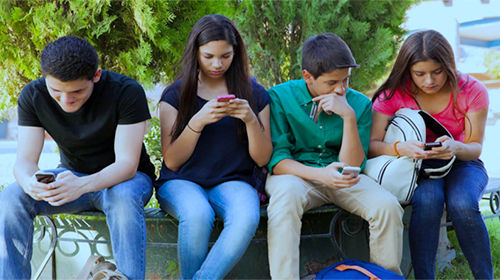 Many parents these days are worried about how massively plugged in their kids are. We live in a culture where technology is, in some cases, overtaking our lives, especially for our teens. A lot of parents wonder if this is this healthy.
We interviewed Emily Roberts on our Children's & Teen Health Summit regarding whether parents need to be concerned with the time their children spend being plugged in to various devices and the internet. Emily is a psychotherapist, parenting consultant, educational speaker, and published author.
During our interview, we discussed that parents should be aware that there needs to be a balance regarding technology with their children, especially teens. On the one hand, some might say it's no different than when we used to get distracted by the TV 10 or 15 years ago, but even if you turn off the TV and the computer, kids will still find a way to get online.
Emily said "But their brains aren't functioning in a way that they can necessarily manage all of the stimuli. Even if they can reprogram your computer and write a fantastic blog and find the best deals in town and coupons online does not mean that they can deal with the social pressure that comes from being online and the anonymity complex that also is created at such a young age."
So we wonder about the physiological effects of that technology on the teen brain. It's important for parents to be aware of how much time their kids spend online or with technology or with their cell phones because their brains are just not developed yet.
Emily talks about the importance of explaining to our kids how much media is good for them. While we don't want to create animosity or paranoia, educating them will go a long way to developing their skills to be able to unplug themselves when necessary.
To hear more about how children's brains are affected by technology, you can get Emily Roberts' full interview by checking out the Children's & Teen Health Summit here