The Latest Blog Posts
Testimonials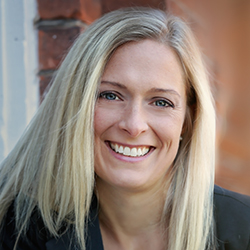 The epidemic of chronic illness sweeping through the industrialized world is a clear warning-sign that we need to rethink how our modern lives might be impacting our health. There are so many families today dealing with chronic illness issues and our current healthcare system is ill-equipped to support them.  The Healthy Family Formula is the first program of its kind to bridge this gap through comprehensive and easy-to-access tools and resources.  To overcome chronic illness, families need education, support and tools for daily living. Through the Healthy Family Formula, Carla Atherton uses her decades of experience as a health and lifestyle consultant, educator, and parent to bring families back to health and vibrancy.  I highly recommend Carla's coaching and her programs.
Beth Lambert, Author, A Compromised Generation, Executive Director Epidemic Answers and the Documenting Hope Project.

I joined the 30-Day Challenge because I've been listening to summits for 4 years, and this is one of the best! Three teens with Lyme disease, allopathic system no help, and 4th child's health has deteriorated. Biggest negative effect for 4th child this last year has been her middle school switching to computer-based education starting with 6th grade. I've learned so much through this that I wish I knew in my 20s. I was prescribed pills for poor gut health (gluten sensitivity and worst genetic gut profile possible), sleeping pills, birth control to regulate period (no family history of breast cancer, but I had it at 44 yo), many anti-depressants for 18 years (fatigue), and tamoxifen for 4 years. All the above were prescribed easily, but I fought to get thyroid medication and the right form. Today, I'm off everything but the thyroid medication. My painful adult health experience stops with me. We must take back our own health by refusing to fall victim and educating our kids!
Christine, 30-Day Screenfast Challenger and Children's Health Summit Participant.
Save
Save
Save
Save
Save
Save
Save